The Lumber Heritage Region through the funding of DCNR's Partnership Grant was able to provide the funding for a small unstaffed information station. This station joins the Lumber Heritage Trail Sign, and the interpretive panels and canoe launch previously funded through the LHR's heritage initiative and mini-grant programs. The station will be open from dawn to dusk, April through December, so outdoor enthusiasts visiting Driftwood can learn more about the happenings in the area.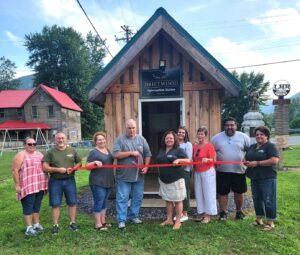 In order from Left to Right: Brandy Sherry – Driftwood Borough Secretary, Merle Sherry – Driftwood Borough Council, Misty Lupro – Driftwood Borough Council President, Laird Lupro – Driftwood Mayor, Holly Komonczi -Lumber Heritage Region Executive Director, Ann Losey – Cameron County Commissioner, Lori Reed – Cameron County Commissioner, Scott Yandric – Owner of the Driftwood Saloon & Grill, Jennifer Swatsworth – Lumber Heritage Region Project Manager.
As part of their experience visitors will also be able to see the different species of local hardwoods and learn about native plants and wildlife. "So many people volunteered their time and resources to make this project happen." States LHR Executive Director Holly Komonczi. The frame of the building construction was done by one group of volunteers led by Scott Yandric, the inside construction was led by borough Council Member Randy Bailey and the PA Great Outdoors Visitor Center provided the brochure rack. "John Straitiff of the Pennsylvania Great Outdoors says, "We are happy to have an information outlet in Driftwood so visitors to the area do not have to drive to the surrounding communities to learn more about the region."
Driftwood is an outdoor enthusiast's dream destination. The forests and waterways provide opportunities for all facets of outdoor recreation. Most weekends, all year long, you can see jeeps driving the backroads, kayaks and canoes on the Driftwood Branch, campers pulling ATVs, and hikers, bikers, and hunters in full gear. "Our greatest asset is our outdoor recreation; we are ecstatic to have a resource that will help us keep visitors longer and give them a reason to return." Quotes Misty Lupro Borough Council Member.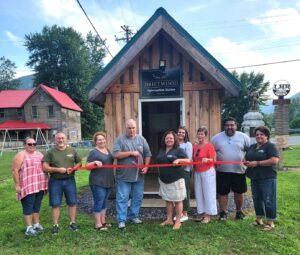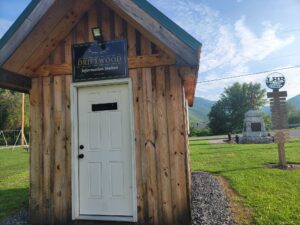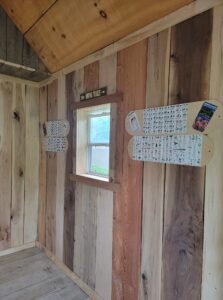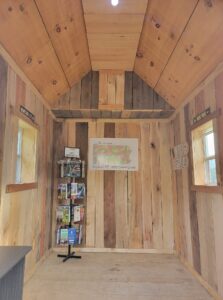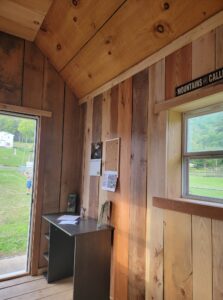 For additional information about the happenings in Cameron County visit Visit PA Great Outdoors (visitpago.com) or Chamber/Emporium/Cameron County Chamber of Commerce & Artisan Center.
"This project is being financed in part by a grant from the Community Conservation Partnerships Program (C2P2), Environmental Stewardship Fun, under the administration of the Pennsylvania Department of Conservation and Natural Resources Bureau of Recreation and Conservation"